On the 10th of July, we launched our second competition, which saw three blogs (Technology Bloggers, Blogging Fever and TechAtLast) join together, to give you, the readers of Technology Bloggers the chance to win one of three $50 USD prizes.
The competition was a huge success, with a total of 6,590 entries!
I had initially set a personal target of 10,000 entries, however soon realised this was probably a little out of reach. I changed the target to 5,000 entries which I thought we could just about achieve, however we smashed this, gaining close to 7,000!
Entrants could achieve a total of 59 entries, and then a further 5 entries every day, were they to revisit and share the giveaway again.
In total 342 people took part in the competition, which works out at an average of 19 (19.269) entries per person.
On Saturday I used the Rafflecopter widget to randomly select the winners. The winners were:
Asha Marie Pena – winning with her entry "Follow @TecBloggers on Twitter"
Peter Lee – winning with her entry "Follow @Blogging_Fever on Twitter"
Arjun Yadav – winning with her entry "Subscribe to Blogging Fever Via Email"
Asha, Peter and Arjun all won a $50 USD prize – or equivalent amount – to be paid via PayPal.
Asha's winnings are to be paid by Olawale Daniel and Arjun's are to0 be paid by Alan Tay.
I was left with Peter, and I have already sent him his winnings – I am unsure whether Alan and Olawale have yet.
Here is what Peter had to say:
"Dear TechnologyBloggers.org, BloggingFever.com and TechAtLast.com,

Congrats to you all for doing such a great contest… it was very well done (especially since all of you are from different corners of the world), easy to enter and I enjoyed it very much.

It is such a pleasant surprise to hear that I am one of the contest winner! I joined the contest because it was organized by my fellow blogging friends, Christopher and Alan. I never thought that I would be one of the lucky winners and become $50 richer. For that, I thank you and keep the contest coming! 🙂

Best wishes,
Peter Lee"
One happy customer 🙂
It is good to see that people from our blogs that won the contest. The loyal readers/subscribers among you will probably recognise Peter Lee. He is a regular reader and often comments. He also reads Alan's blogs and has his own, called Computer How To Guide. Recognise his avatar?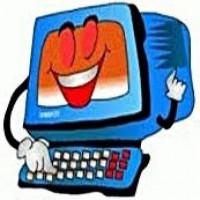 Arjun is also a member of the Technology Bloggers community. Arjun first commented on my article about the online profile maker About.Me. He has been a loyal reader ever since, and occasionally drops a comment if he has something to say. Another very worthy winner.
As for Asha, I am unsure how she found out about the contest, maybe she reads Alan's blog, or maybe she found us on a contest site, or via social media. She could well be a reader who just chooses to lurk, rather than be one who comments. Who knows.
Congratulations to the winners, and thank you very much to everyone who entered, I hope you enjoyed the contest.
Watch this space, as maybe soon we will have another contest on the way…